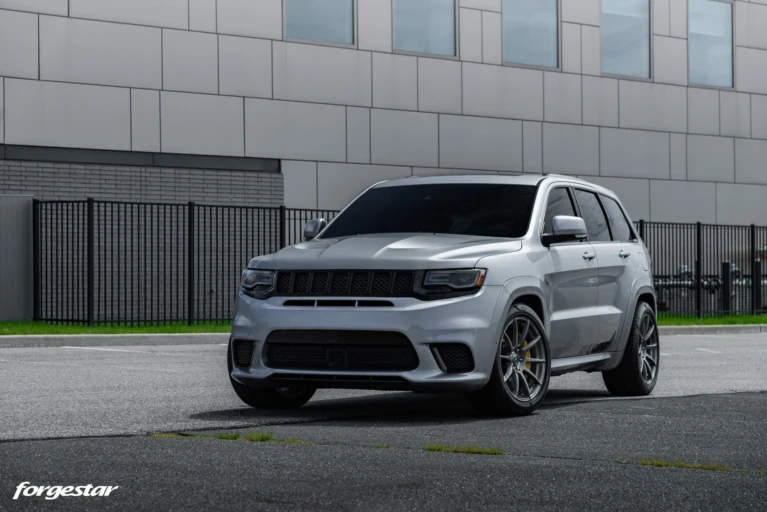 Jeep Grand Cherokee Trackhawk Upgraded With Forgestar CF10 Wheels
June 2, 2022
Thanks to a supercharged 6.2 liter V8 HEMI engine, it delivers 707 horsepower and 645 lb-ft (875 Nm) of torque, 237 horsepower more than the Cherokee SRT8, the Jeep Grand Cherokee Trackhawk is one of the most potent SUVs (Sport Utility Vehicle)out there
For owners that don't feel the Jeep Grand Cherokee SRT8, with its 6.4 liter V8 HEMI engine, is not enough, Chrysler was good enough to release an even more potent track weapon: the
Trackhawk
. Powered by a supercharged 6.2 liter V8 HEMI engine, it delivers 707 horsepower and 645 lb-ft (875 Nm) of torque, 237 horsepower more than the SRT8. The Trackhawk will accelerate from 0-62mph (0-100km/h) in just 3.6 seconds and accelerate all the way up to a top speed of 180 mph (290km/h). It comes with five standard driving modes: Auto, Sport, Track, Tow, and Snow, but the driver can also select a Custom Mode, allowing you to personalize your vehicle's performance. Simply put, the Jeep Grand Cherokee Trackhawk combines Jeep's rugged and rough nature with HellCat performance, resulting in one of the most capable and complete SUVs (Sport Utility Vehicle) on the market. Well, if you like to keep it stock. That is.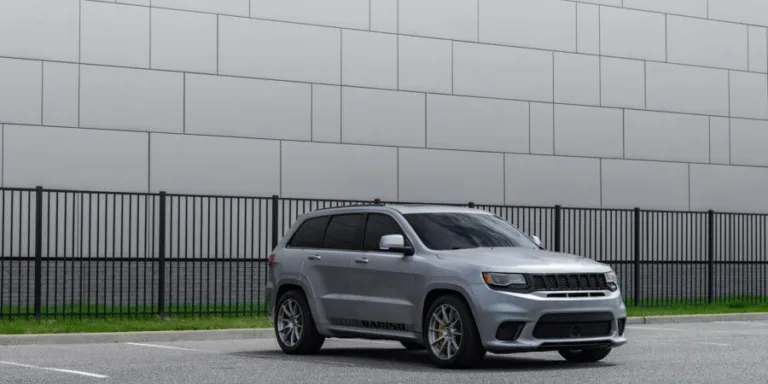 The owner of this Billet Silver Jeep Grand Cherokee Trackhawk decided to upgrade the wheels on his monster of an SUV, done thanks to a set of
Forgestar CF10 rotary-formed wheels
.
Sized 20x10.5 in the front and 20x10.5 in the rear
, the wheels also finish a
Brushed / Single Tint finish combination
. Overall, it works great against the exterior finish on the car itself, completing a gorgeous look for this SUV.
For a more detailed look at this Billet Silver Jeep Grand Cherokee Trackhawk, please take a look at the media gallery right below. If you are interested in a set of Forgestar CF10 rotary-formed wheels for your vehicle, please don't hesitate to
contact us
right away. Our sales team will connect you with an
authorized dealer
near your location, and also, assist you in choosing the best fitment for your vehicle.