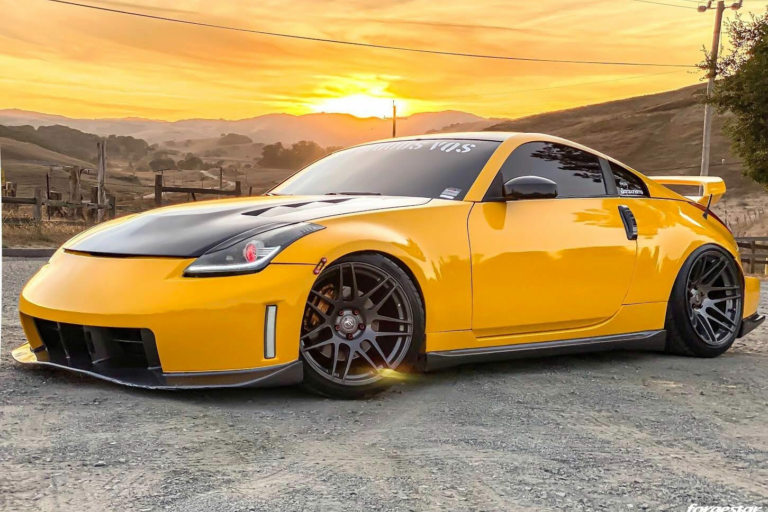 Upgrade your ride with Forgestar Performance Wheels. Our flow-formed technology offers a perfect blend of strength and customization. Choose from a wide range of off-the-shelf sizes and outrageous offsets, or gain complete control over your wheel's fit and finish with Forgestar's bespoke Custom Wheels. To take strength and style to the next level, Forgestar offers Multi-Piece forged wheels that blend our proprietary flow-forming technology with forged wheel components.
Elevate the performance and style of your SUV or truck with Forgestar 6-lug Truck & SUV wheels. Our deep dish wheel concavity profiles, aggressive offsets, and sporty styles unite form with function for your truck, SUV, pickup, or any 6-lug wheel application. Upgrade your ride with a set of Forgestar flow-form wheels or Forgestar Multi-Piece wheels to experience the perfect blend of style, performance, and strength.
Experience peak performance and style with Forgestar Racing wheels. From SFI 15.1/15.2 certified beadlock wheels for the drag pack to aesthetically appealing bead knurled wheels for the autocross racer, Forgestar offers a range of purpose-built racing wheels allowing you to compete at your highest level. Forgestar beadlock wheels and bead knurled racing wheels refuse to sacrifice style with a wide range of sizes, offsets, and concave wheel profiles to ensure your ride looks as good as it feels while you're flying down the track.
Take your individuality to the next level and unleash your creativity with Forgestar Custom wheels. Our bespoke wheel customization program allows you to build your Forgestar wheels to a unique specification for a flawless fit and finish. Choose from a wide range of sizes, offsets, deep concave wheel profiles, and wild wheel finishes. From Matte Bronze wheels to Tiffany Blue wheels, Ultra-Deep Concave wheels to Semi-Deep concave wheels, and positive offset wheels to negative offset wheels. With Forgestar Custom wheels, you get your wheels your way.