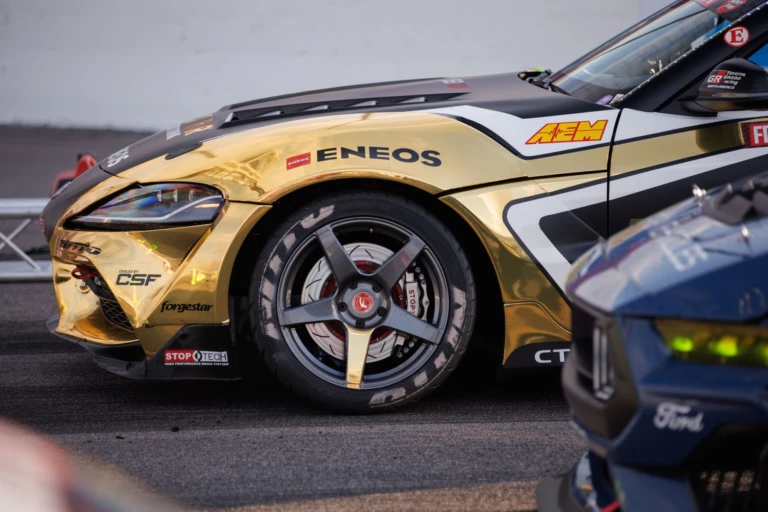 Formula Drift 2023 - St. Louis
July 17, 2023
Rain or shine, Formula Drift is back to St. Louis, Missouri, for the midwest drift fest that is Round 5, Crossroads. Taking on Worldwide Technology Raceway, our team of daring drifters faced 4 Outside Zones across a winding track with only two short and sharp deceleration zones.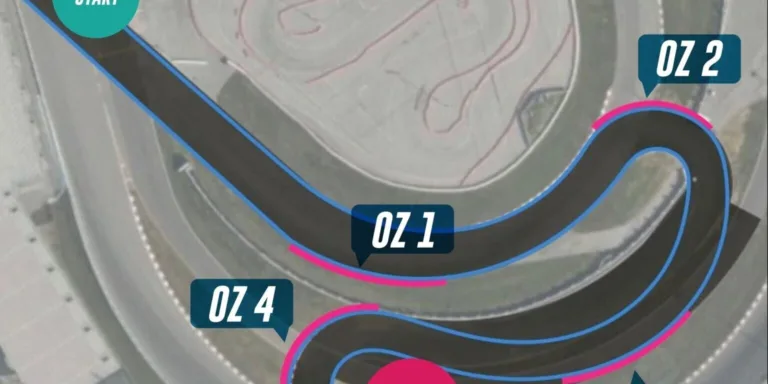 Top 16
After an OMT (One More Time) Matt Field was knocked out of the competition by Odis Bakchis, along with teammate Dylan "The Dozer" Hughes whose E46 would encounter a collision with Chelsea DeNofa's Mustang. In Top 16 Fast Freddy Aasbo battles PROSPEC champ Robert Thorne. Falling victim to the rumble strip, Thorne spun out in his lead position providing Aasbo an easy win.
Freddy in the Finals
Our final Forgestar competitor Fredric Aasbo worked through a series of competitions, taking on Johnaton Hurst in the Great 8, Simen Olsen in Final Four, and making it to the last head-to-to head with Odie Bakchis. After a brutal battle and valiant effort from Aasbo, judges awarded Bakchis the win in our Round 5 competition. With a second-place podium finish, Aasbo returns to the number #1 position in our 2023 season standings with 303 points. Closing in on the end of the season, we see Aasbo gunning for his fourth FD Season championship. Tune in on August 11th for the Throwdown in Seattle, Washington, as our team of Forgestar drifters takes on the 20th anniversary season of Formula Drift PRO!