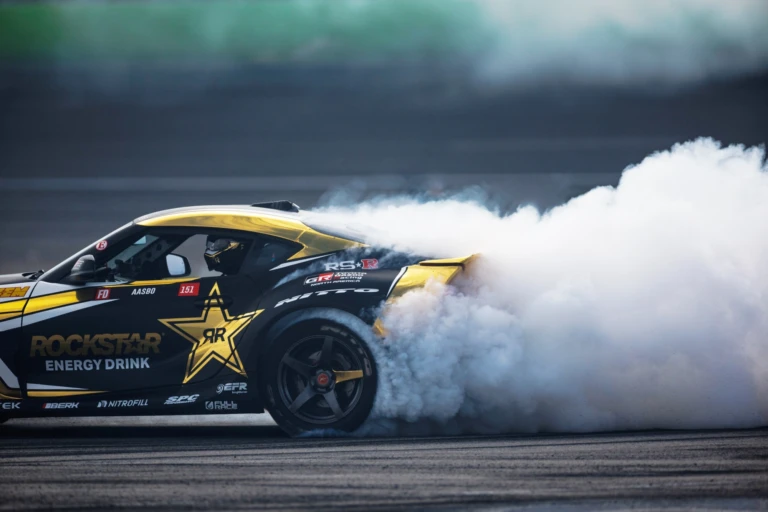 Formula Drift 2023 - Orlando
May 30, 2023
Shoeys, shenanigans, and plenty of tire smoke - Forgestar's entourage of Formula Drift drivers brought the heat to sunny Orlando for Round 3 of the 2023 Pro Series season.
Qualifying
Kicking off the event was a series of standard elimination-style qualifying passes, where all three Forgestar drivers advanced into the competition. Pushing his Toyota Supra to the absolute limit, Fredric Aasbo secured a 5th place position and earned extra "X-Factor" points. Previous points leader Matt Field didn't fare as well, landing in 16th place in qualifying, while Dylan Hughes claimed the 8th place position.
Competition
Advancing into the competition, Matt Field found himself in a neck-and-neck battle with the notorious Adam LZ, resulting in our Formula Drift (FD) judges calling for one more time (OMT). In the rematch, Field conquered his competition, advancing into the Top 16, where his weekend would end in a head-to-head battle with Ryan Tuereck. Meanwhile, Dylan Hughes refused to back down, defeating Tuereck in the Great Eight after intense battles with Trenton Beechum and Darren Kelly. This propelled our fan-favorite rookie driver and his iconic 2JZ BMW into the Final Four against fellow Forgestar driver Fredric Aasbo. In a closely contested battle, Aasbo's sharp initiations made it challenging to follow his chase position, and he ultimately advanced into the final head-to-head with Chelsea DeNofa and his formidable Ford Mustang.

After a fresh tune-up following a brutal battle with Kazuya Taguchi, DeNofa came out swinging, pushing his vehicle to the absolute limit and claiming the victory over Fredric Aasbo. With a second-place finish, Aasbo earned 88 points toward the Pro Championship, securing the first-place position in our season standings. DeNofa's outstanding performance moved him into second place, while Matt Field dropped to third, and Dylan Hughes advanced to 6th. The season continues on June 22-24 in New Jersey for Round 4: The Gauntlet.