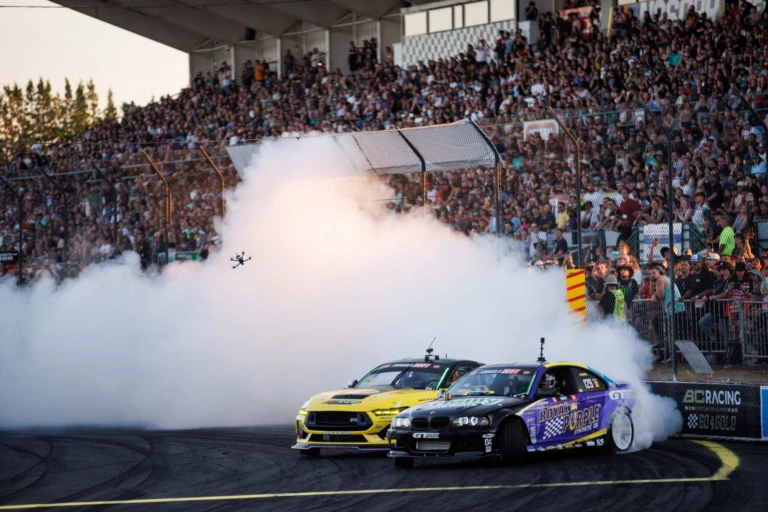 Formula Drift 2023 - Washington
August 15, 2023
Nestled among the babbling rivers and rolling mountains of Monroe, Washington, lies Evergreen Speedway—an iconic American raceway and host to Formula Drift's rowdy Round 6 competition. Unlike seasons past, FD fans and drivers were welcomed with a weekend of warm weather and clear skies. This ideal backdrop set the stage for a series of no-holds-barred battles and record-setting crowds. With a sweeping Outside Zone 1 that stretching across the track and tight transitions defining OZ2, OZ3, and OZ4 competitors confronted an intricate course, demanding sharp skill precision.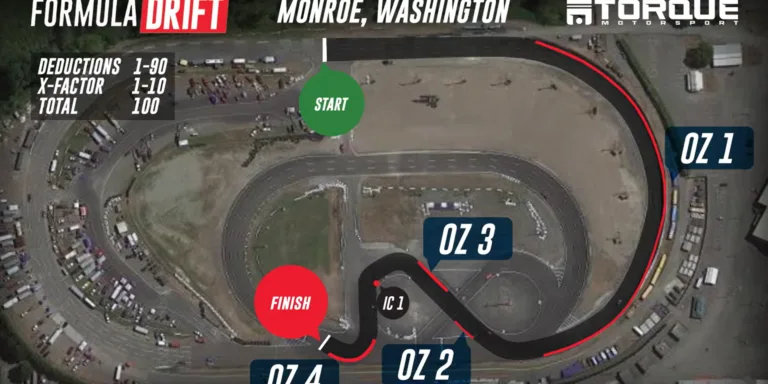 Qualifying
With several teams facing technical challenges, only 30 drivers would enter qualifying to compete for the Top 32 slots, meaning every qualifier would get a shot at the competition. Flexing a fierce drifting technique, Forgestar-sponsor Matt Field delivered a powerful performance throughout qualifying, earning an impressive 91.6 points. This exceptional display secured him the coveted title of TQ (Top Qualifier) in Round 6, granting him a bye run through the Top 32 heats.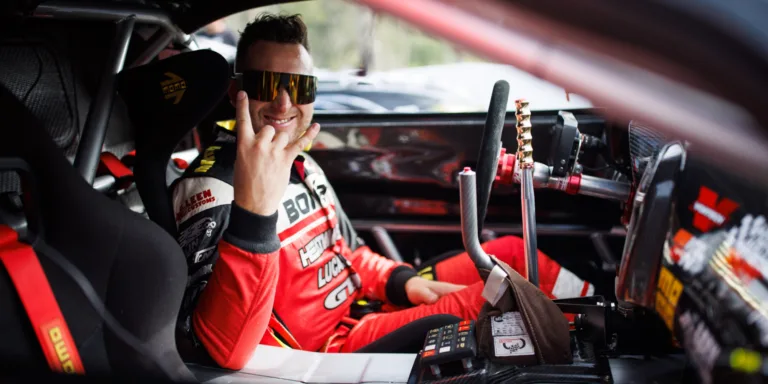 Competition
In an unexpected turn of events, Forgestar's sponsors and season rivals Fredric Aasbo and TQ Matt Field each faced untimely eliminations. This setback left Dylan Hughes as the lone representative of the Forgestar still standing in the competition. Overcoming the odds with sheer determination, Hughes tackled the demanding course despite a broken middle finger, fortified with a makeshift metal splint tucked into his MOMO Racing Gloves. Hughes' scrappy spirit was tested by a relentless series of battles, including three nail-biting One More Time (OMT) rounds, putting Dylan and his devoted team under mounting pressure.

Enduring the entire season without a podium finish, it was clear Dylan was hungry for a win. Battling through a gauntlet of competitors such as Robert Thorne, Nick Noback, and Simen Olsen, Hughes propelled himself toward the showdown against RTR driver Chelsea DeNofa and his S650 Ford Mustang drift machine. Both drivers were primed for all-out action, fueled by DeNofa's turbulent season of ups and downs and Dylan's desire for a win. The grandstands of Evergreen Speedway swelled with record-setting crowds, spilling onto the starting area, where fans eagerly pressed against chain link fences to catch a glimpse of the electrifying action. Kicking off the head-to-head in the lead position, Hughes' delivered an aggressive performance dropping slightly off-course. Despite this mistake, hope remained as Dylan entered the chase, but in an attempt to stay door-to-door with DeNofa, Hughes made contact with the Mustang spinning out and leaving DeNofa to claim the victory. Despite this setback, the determination and dedication demonstrated by both teams had the massive crowd of spectators on their feet and cheering on our Top 3 victors at the award ceremony.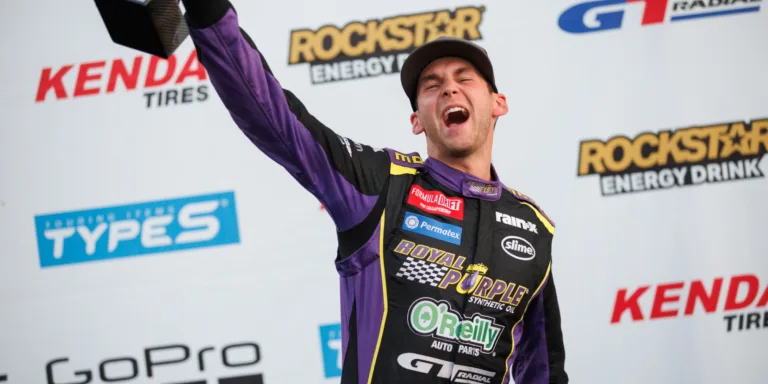 With DeNofa, Hughes, and Deane taking over the podium in our Round 6 competition, the 2023 points standings are are shaken up like a game of Scrabble. With only two competitions left in the season, we are down to the wire with a narrow margin in points separating the top ten competitors. Will our Round 6 TQ Matt Field propel himself back into the Top 3 standings? Will Fredric Aasbo achieve the first-ever 4-time champion in FD history? Or will a rookie rise to the occasion to take home the entire 25th anniversary season? We find out on Septemeber 11th in Grantsville, Utah where our 2023 season continues.